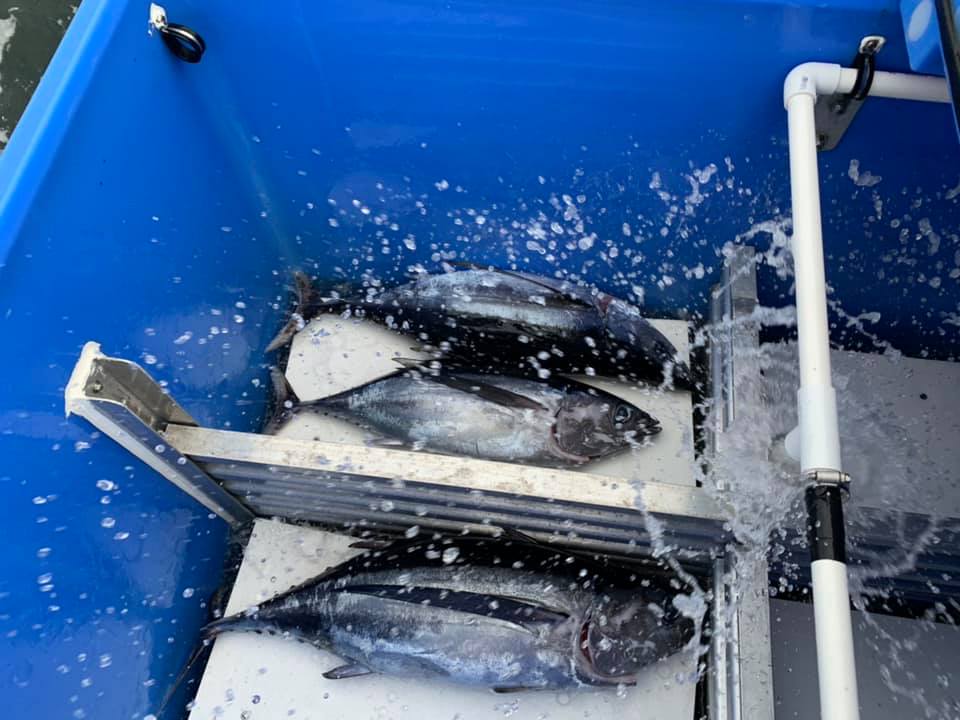 Coleman Fish prides itself on offering fine quality Albacore Tuna caught right here on the US West Coast.  "Pricing" varies from season to season, and even year to year depending on the "market".
We will announce 2023 selling dates and prices in July 2023. 
Sign-up to "Get Notified"
$/lb in the round (whole fish, you fillet)
$/lb for fillets (fillets weighed with bloodline and belly, no fillet fee, one fish minimum)
Premium Coleman Fish canned Albacore $150/case of 24, 6oz cans, lightly salted 
Cash or Cards accepted (3% fee for Cards)
How much do I order?
Most people order fillets (loins) from us in which case you just give us a total amount in pounds of fillets and well do our best to match that amount (we do have a 1 fish minimum). 
Those who have TUNA FILLETTING EXPERIENCE sometimes order whole tuna (you fillet) from us.  You will typically see a 50% yield from a whole tuna once it is filleted.  So, if you buy a 14 pound Albacore, it will yield about 7 pounds of fillets.
Home canning… one wide mouth pint jar will hold about 1 pound of Albacore Tuna.